Colleen contacted us just a few months before her nuptials to Damian, a bit nervous in fact. Neither or them had a large passion for flowers and didn't originally plan on even having florals in their wedding- and to be honest, with such a lovely, woodland location like that of Roxbury Barn- who would have though you'd need 'em?
But a few months before the wedding, Collen and Damian had changed their minds. While they didn't need much, Colleen wanted to accent the natural, woodland beauty of their ceremony space with a few elements that would just blend into the natural surroundings. What better, more natural  element could you add  a forest than ferns?! Our rental ferns lined the aisle alongside the massive trees to add that little extra something that Colleen and Damian were looking for. Colleen also took advantage of their creative sides and DIY'd some arrangements (ordered from our by the bunch collection), and Damian, with a background in set design, created and installed the beautiful fabric draping you see.  We love working with these types of creative couples!!
Colleen's bouquet contained some gorgeous and in season Dahlias, keeping it simple and elegant.  Her bouquet was just perfect for the setting!
While we weren't there for a set up on this one, we are so glad that Colleen shared these amazing photos with us so we could see the end result of her and Damian's beautiful big day.
We wish you both a long and happy life together as husband and wife! Congratulations Colleen and Damian!
~Adrienne
All photos below are courtesy of Jami Saunders Photography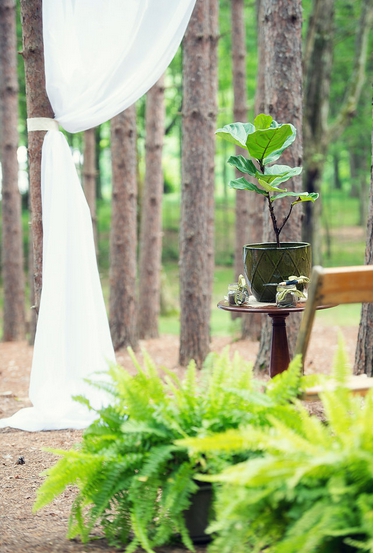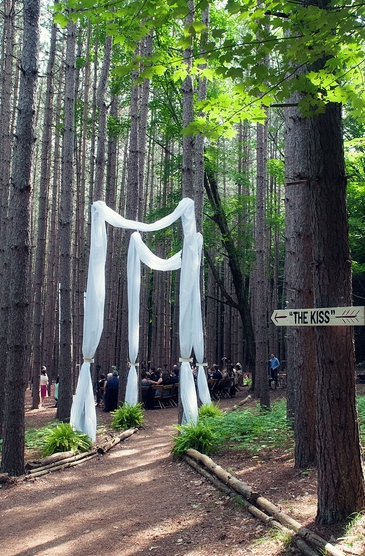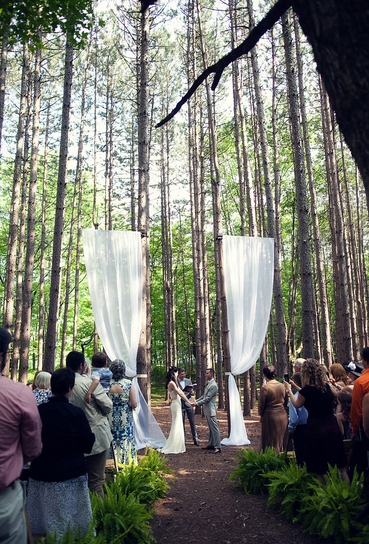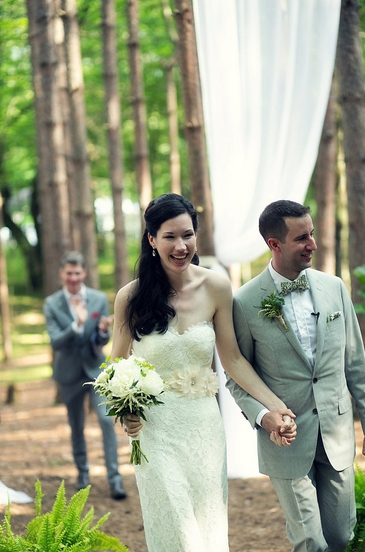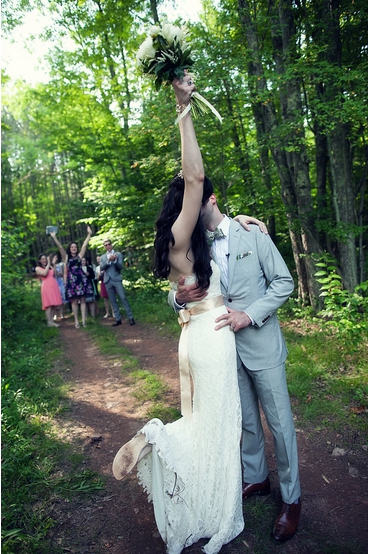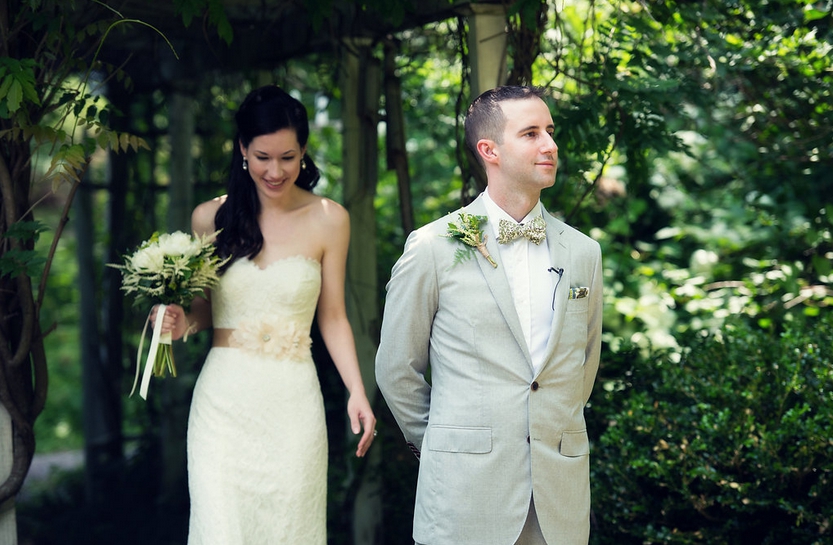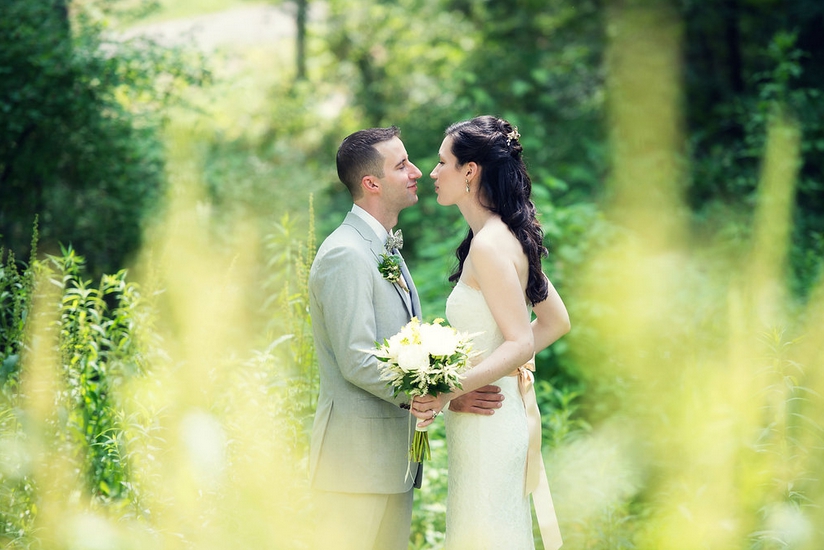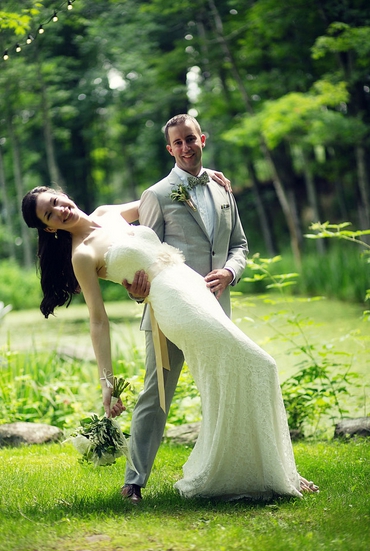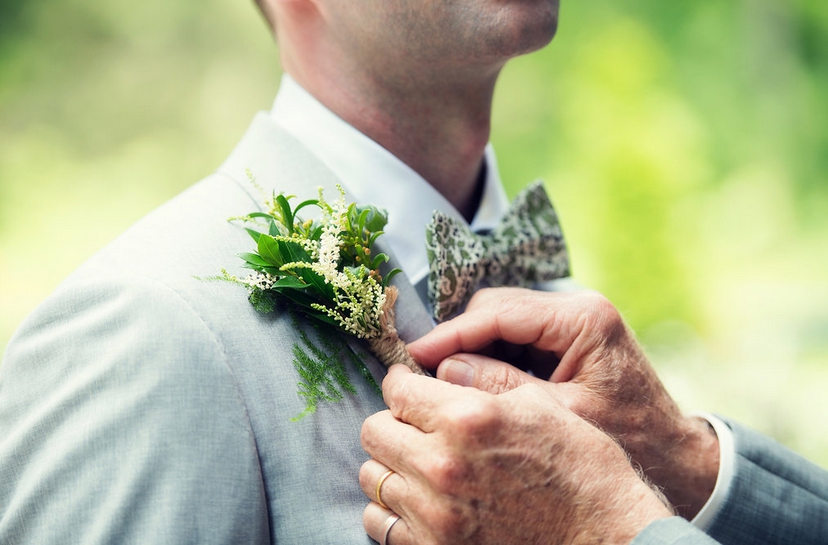 Photographer:  Jami Saunders Photography
Venue: The Roxbury Barn