"There are all kinds of love in this world but never the same love twice."
F. Scott Fitzgerald
I love this quote, it so reminds me of my work.  I have fallen in love with more flowers, wedding designs, and wedding experiences than I can even count!  Rebecca and Stephen's was one of these types because it finally gave me a chance to work on a Great Gatsby inspired event!
Rebecca and Stephen planned so many perfect details to reflect their Gatsby themed event at Onteora Mountain House.  I have really been looking forward to sharing this one with you all, so you too, could drool over all of the loveliness! Kimberly Cocagnia did a phenomenal job on the photography as well, adding to the beauty of it all!  http://www.kimberlycoccagnia.com/wedding-photography-blog/rebecca-and-stephen  Pale mint green was an accent color used throughout the designs.  Rebecca chose to have our urns filled with all Eucalyptus varieties in the same shade of green that was featured on all of the Art Deco stationary and signage throughout the day.  Gold leaves were added to give a nod to the glamorous theme.
I especially loved the florals we used for this wedding! Rebecca's bouquet was so much fun for me to create, I have never had the opportunity to guild Succulents before, and I was delighted to!  I also added the same gold leaf to Stephen's boutonniere!  It is all of these little details that really add to the overall look and feel of an event.  Other details included the most perfect 1920's inspired bridesmaids dresses, a gorgeous Art Deco Cake, and a stunning floral arrangement on the escort card table in an antique silver vase, which belonged to Rebecca's parents.
As for the larger details, during the reception we did one of our "half and half" types of set ups. This means that half of the tables consisted of tall centerpieces and the other half contained shorter centerpieces.  Candelabras are an absolute must have for Gatsby inspired weddings!  However, Rebecca wanted to give them a little more of a modern twist.  So rather than using the tried and true all floral displays, we adorned the candelabras with Flat Leaf Eucalyptus Garlands.  They looked great and guests appreciated that they could take them home to dry into wreaths!  The shorter arrangements were bursting with lush and beautiful Garden Roses, Thistle, Freesia, and very tiny accents of gilded foliage; which paired so perfectly with the gold mercury glass compote dishes the florals were displayed in.
It all added up to a very glamorous day, set against the most beautiful backdrop of the Catskills, at the picturesque Onteora Mountain House.  We wish you all the very best Stephen and Rebecca, congratulations!!!
~Heather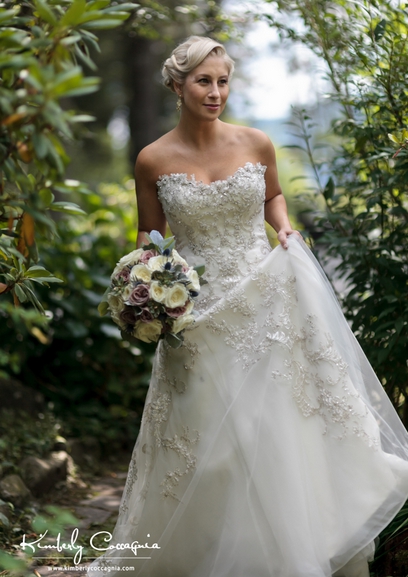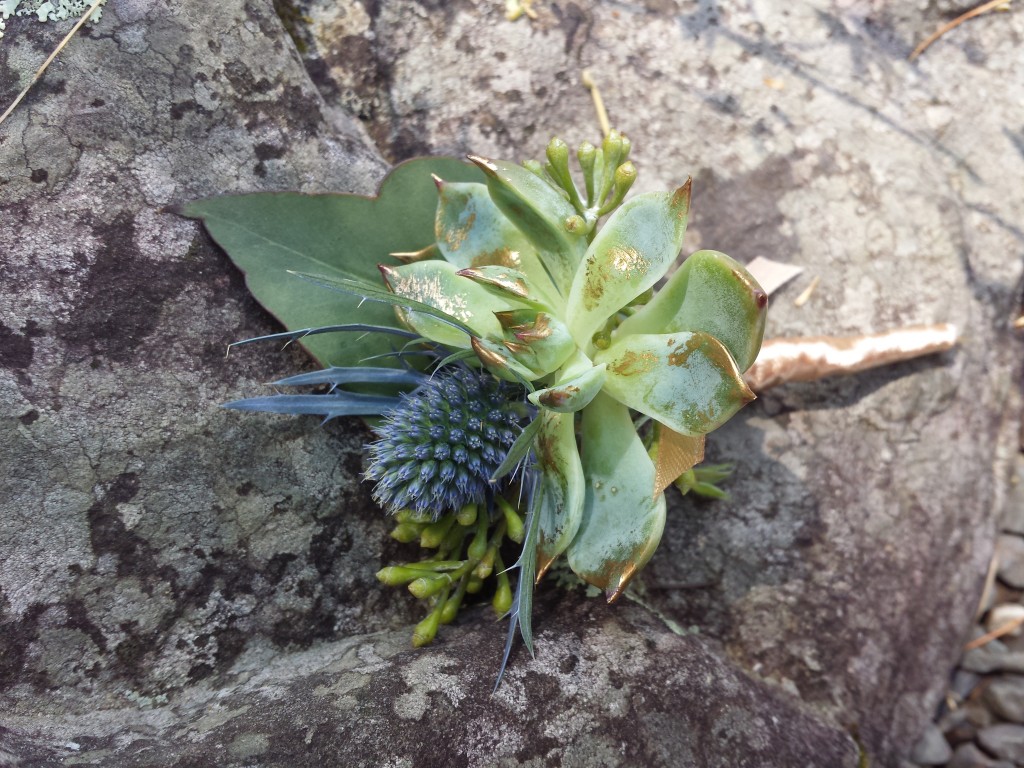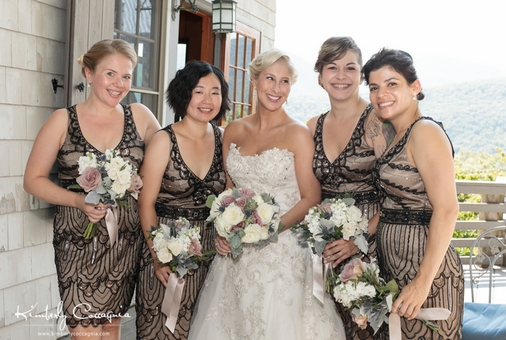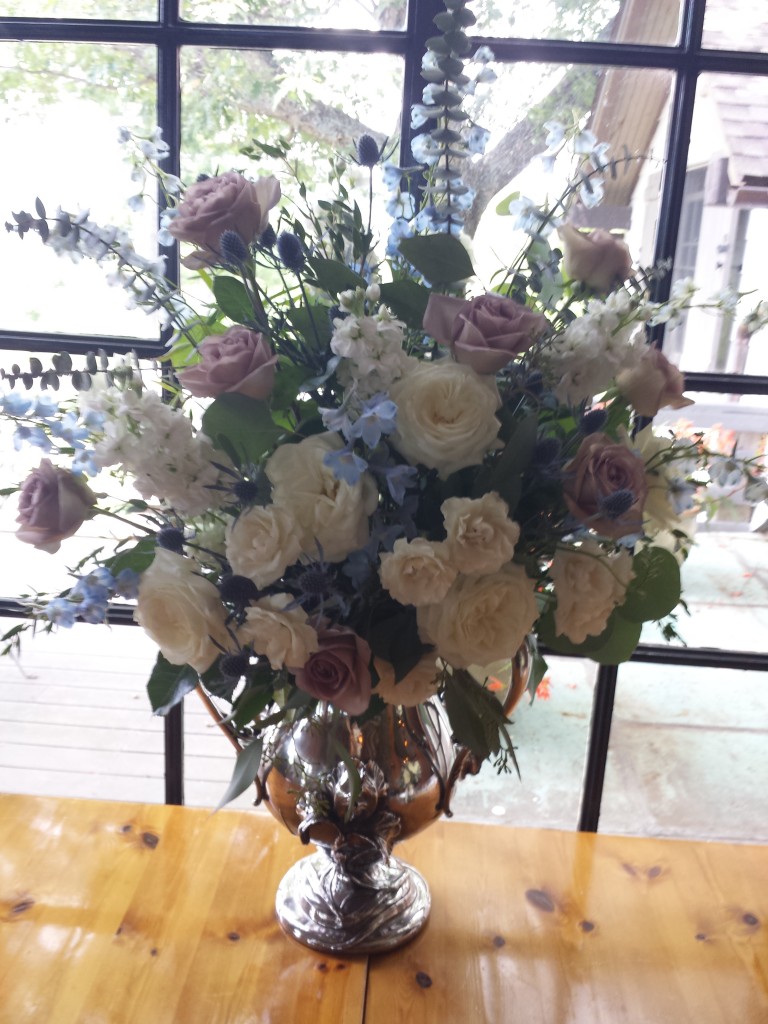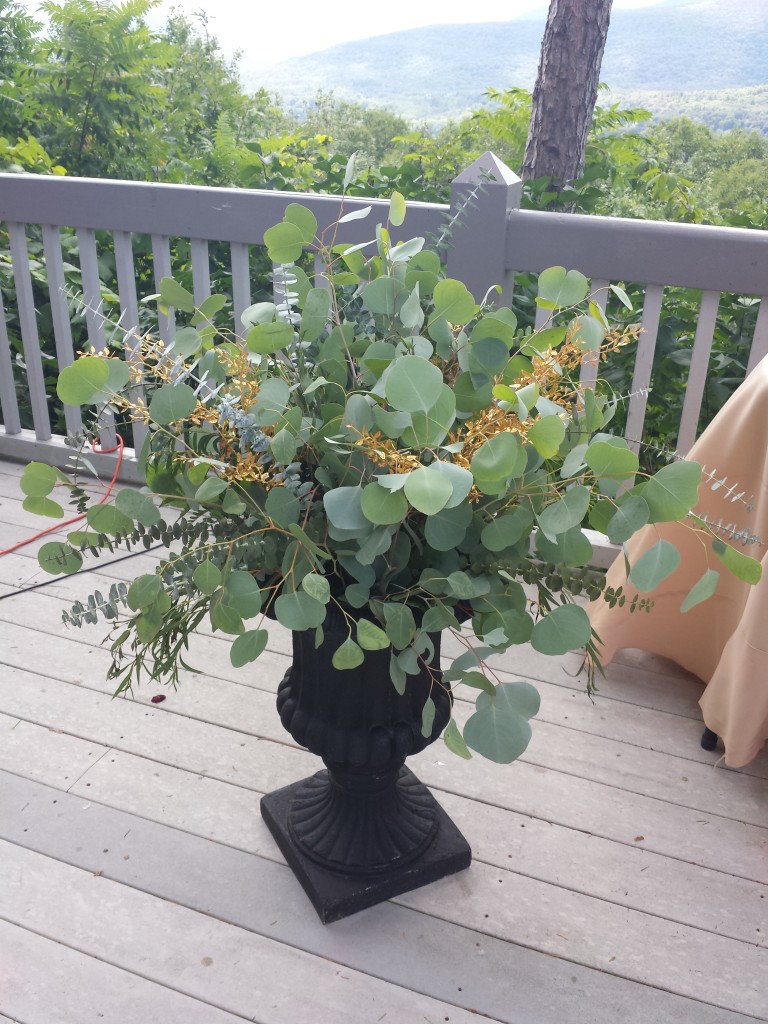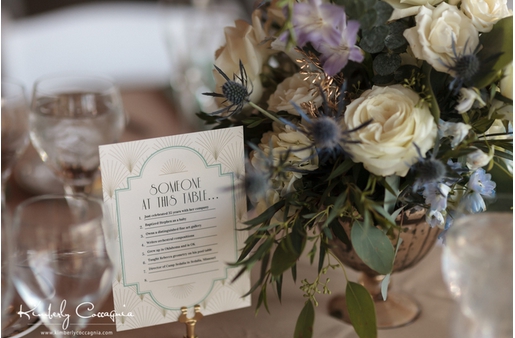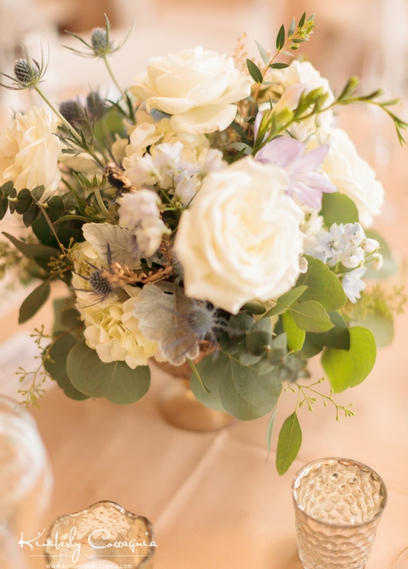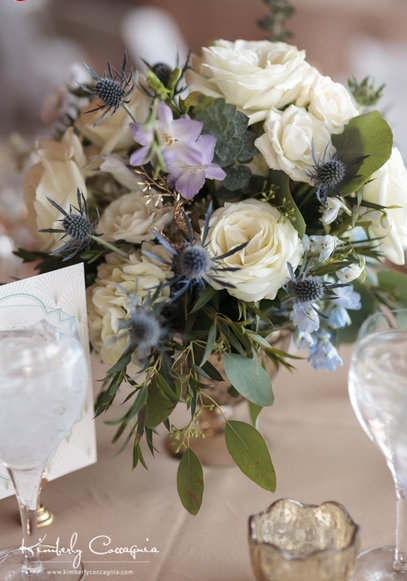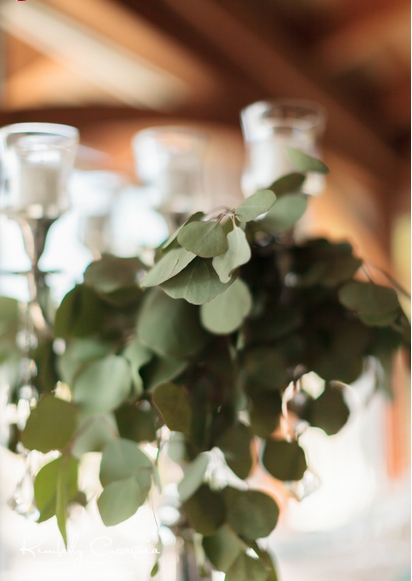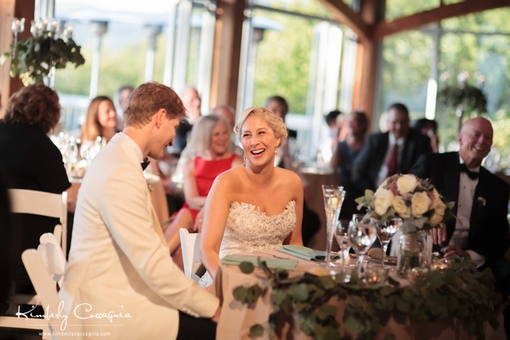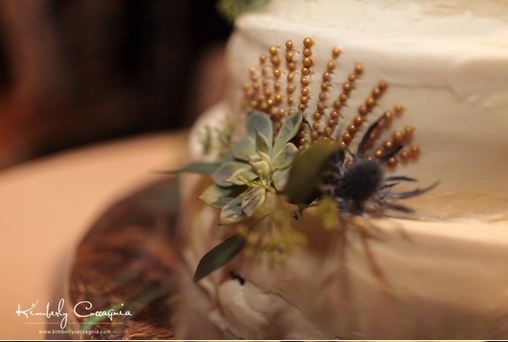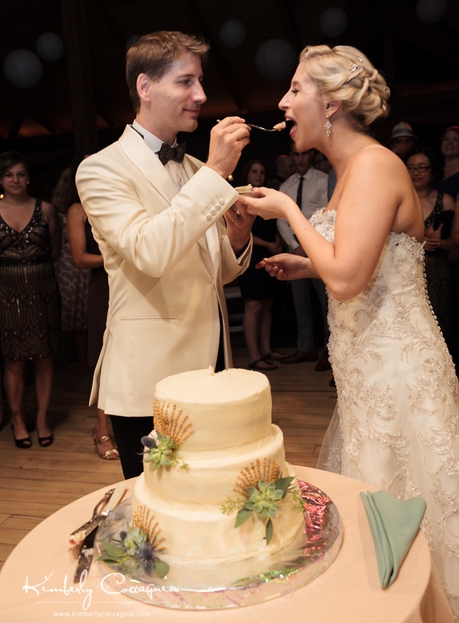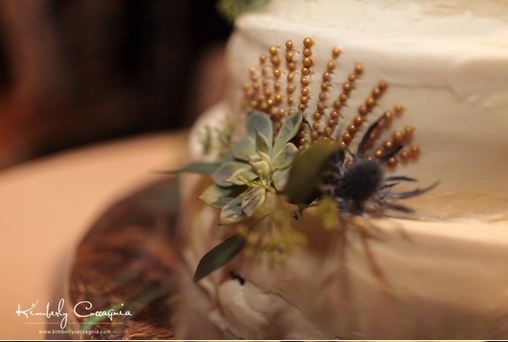 Below are just a few more photos that we snapped during set up, since we have had quite a few requests for similar designs in 2016.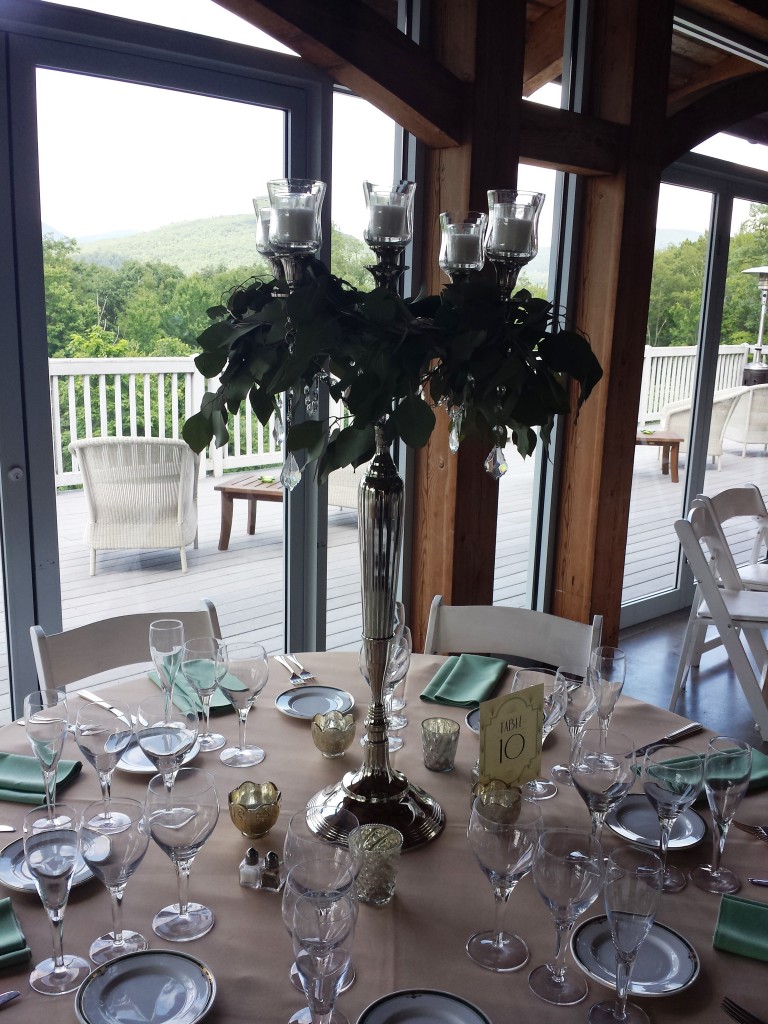 Rebecca's Dress:
http://www.badgleymischka.com/bridal-campaign/
Photography:
Kimberly Coccagnia Photography
Venue: