Lydia and Chad were a complete delight!  They planned a beautiful day at the picturesque Full Moon Resort in Big Indian, NY.  This delightful couple wanted to really focus on the beauty of their surroundings at Full Moon and the romantic Barn where the reception was to take place.  They felt that our Quasi-DIY options were a prefect fit for their needs.  My team and I handled all of the bouquets, corsages and boutonnieres and assisted Lydia and Chad with floral selections and accessories so they could DIY their own centerpieces!  The end result was a super romantic combination of the "ruffeliest" (is that a word?  I don't care, that's what they were!)  Roses, wildflowers, and fragrant blooms around!
We LOVE when our couples infuse personal details into their big day, dinosaur cake toppers, anyone?  It was very important for Lydia to have a piece of her Mother's wedding dress attached to the handle of her bouquet, and I did my very best to attach it just right for her a couple of hours before she walked down the aisle.  Here are a few images that I snapped:
Here are a few of the beautiful wrap itself, what a thoughtful, heirloom quality gift! Both mother and daughter's names and wedding dates are written on the fabric!
Here are a few more of the bouquets taken at the studio, really, really, really late the night before Lydia and Chad's wedding day!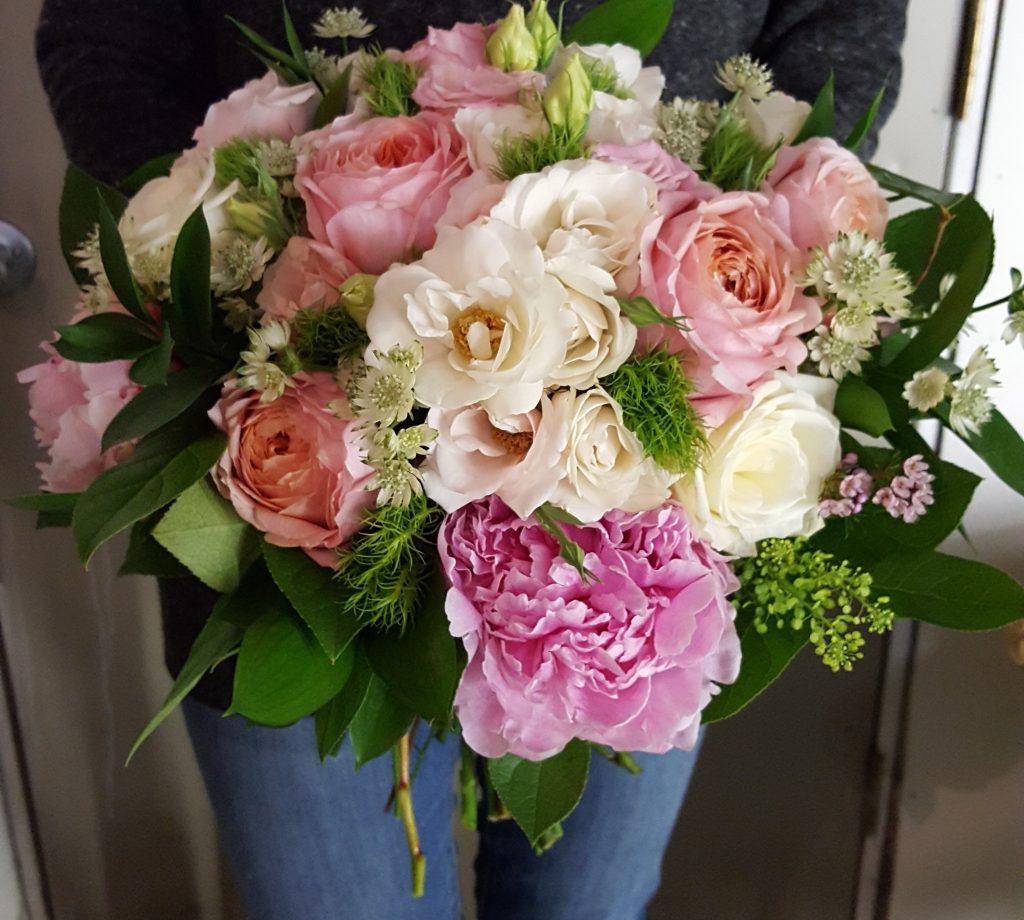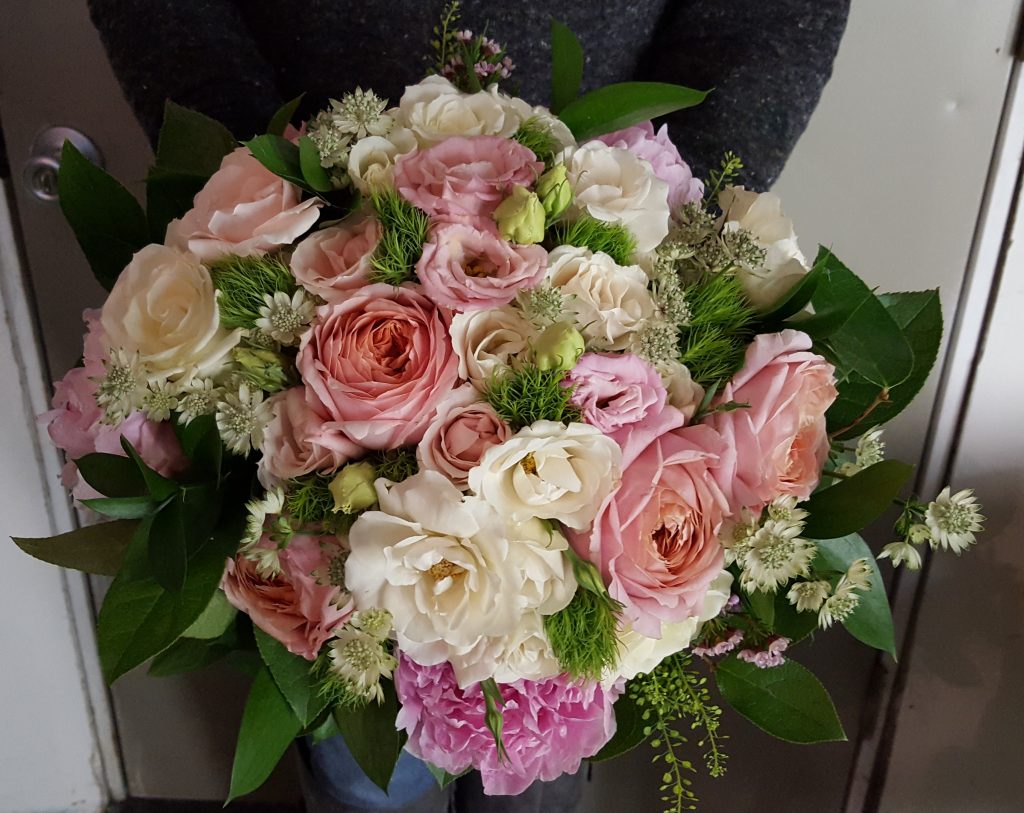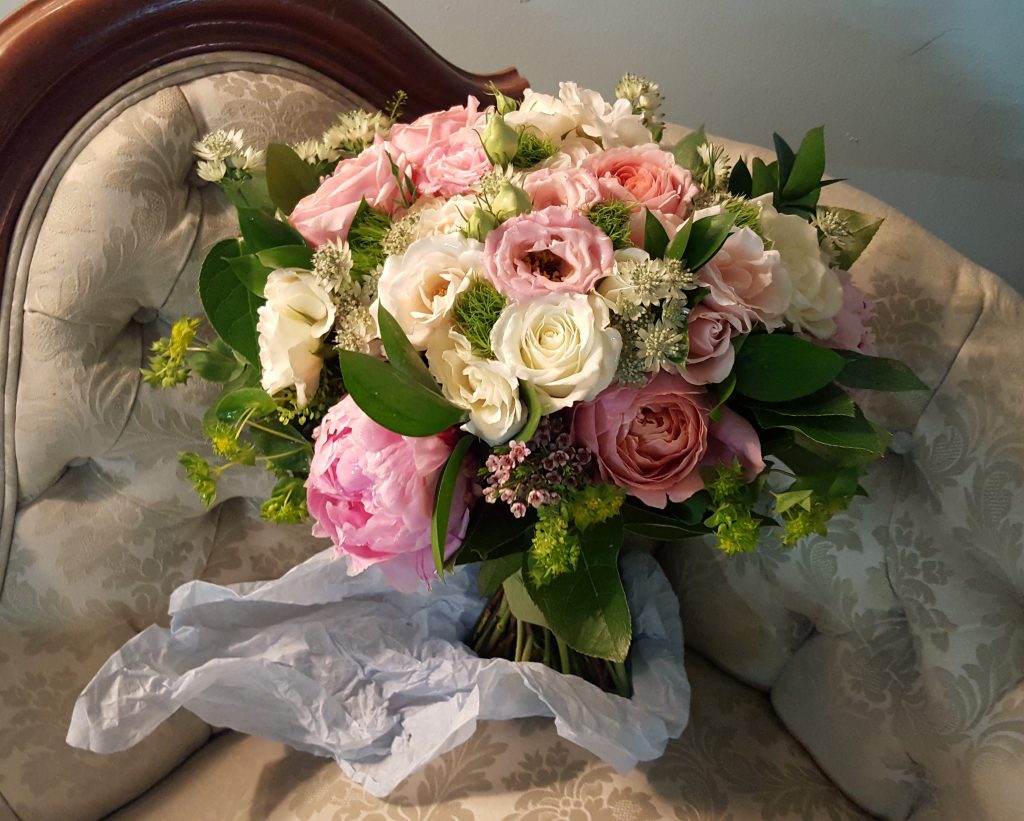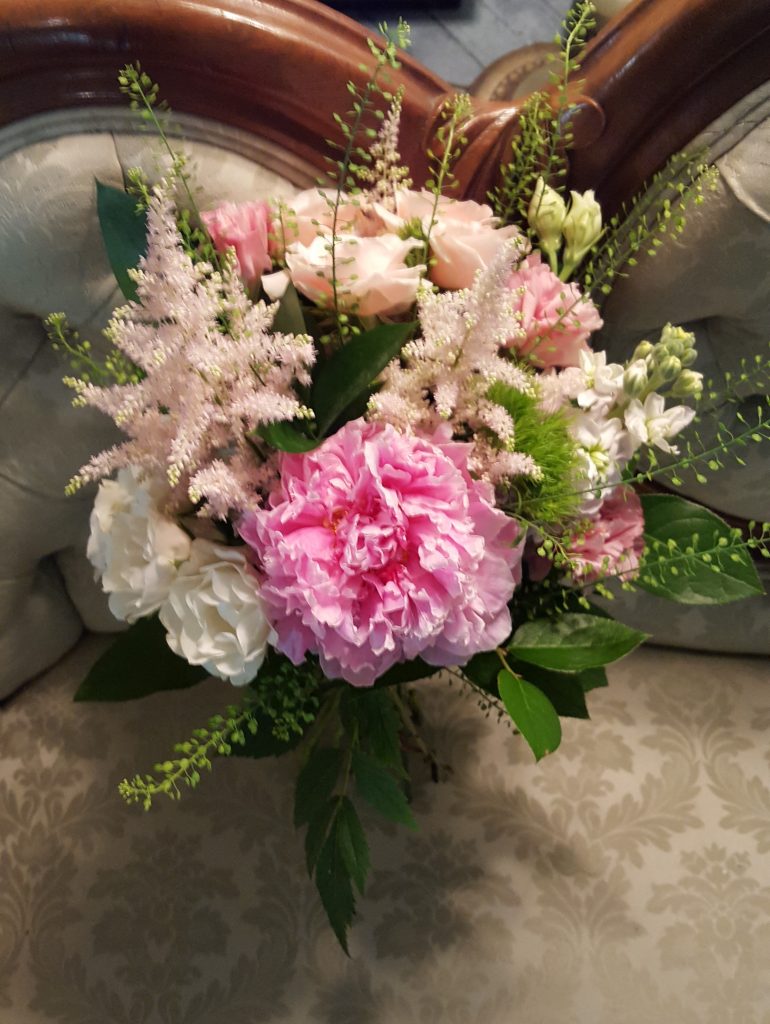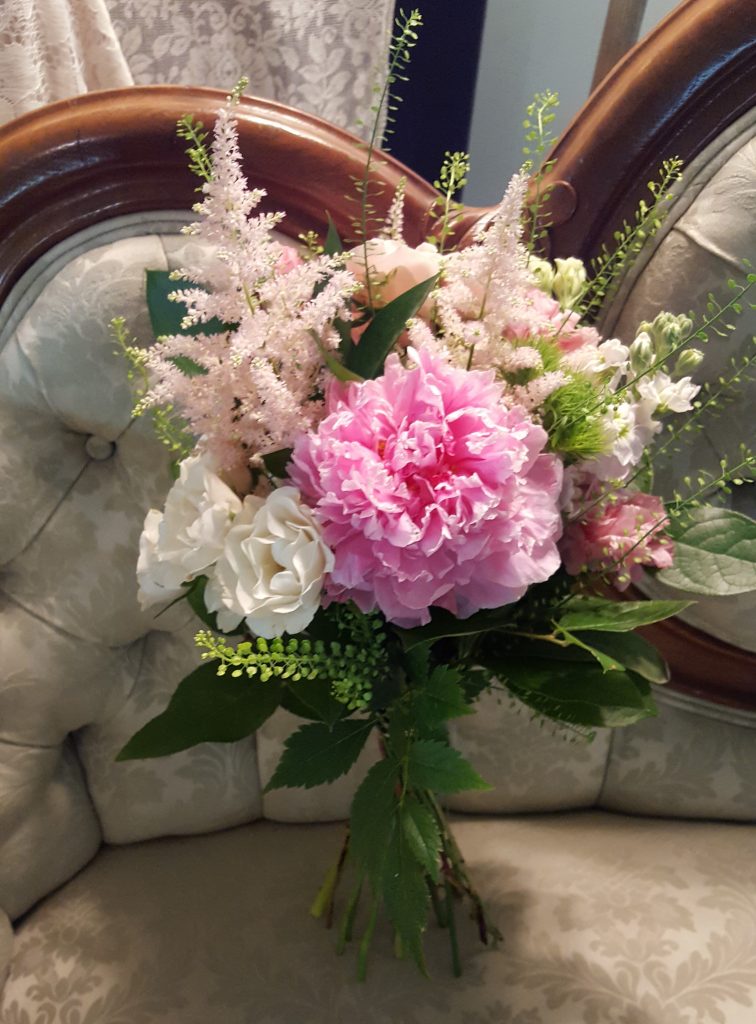 To see even more beautiful details of their wedding please check it out on Red Oak Weddings!!!  Especially the darling photos of the doggies!  There is nothing better than delivering wedding flowers and being greeted by wagging tails!  http://redoakweddings.com/blog/romantic-catskills-ny-wedding-at-full-moon-resort-love-me-do-photography.
Congratulations Lydia and Chad, we wish you all the best in your future together!!!  If it is as fun as your wedding looked, we know you will be off to a great start!  Cheers!
~Heather
We were delighted to work with the following team on this wedding:
Venue: Full Moon Resort 
Photography: Love Me Do Photography
DJ: JTD Productions
Dress: Saja Wedding
Bridal Party: Azazie